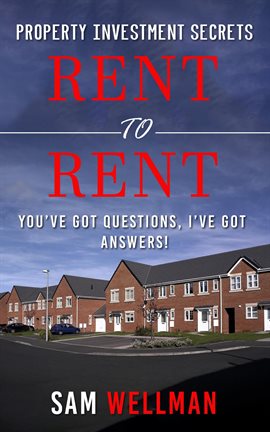 eBook hoopla Instant
Property Investment Secrets - Rent to Rent: You've Got Questions, I've Got Answers!
Publication Information
Obex Publishing
Summary
Do You Want to Get Into the Property Game, Without Investing Huge Amounts of Money? Here's How to Take Advantage of the Ludicrously Profitable Rent to Rent Strategy, by Investing in HMO's! Rent To Rent: You've Got Questions, I've Got Answers is a must-read property-investing guide that will help you to find success in the property market with little-to-no start-up capital! With personal examples and practical solutions, this book has everything you need in order to achieve your greatest aspirations, become the best investor that you can be, and take the first steps towards financial freedom! In Rent To Rent: You've Got Questions, I've Got Answers you'll learn: • How the Rent to Rent model works and ways to get started with minimal start-up capital. • What Contracts and documentation you need to get started. • The Rules and Regulations that need to be, followed. • How To Spot a Good Investment Opportunity and how to avoid the bad! • How to Fill the Property with Reliable Tenants, Quickly! • How to Expand your Property Empire • And much more! Why Choose This Rent to Rent Book? Sam Wellman is a seasoned-veteran property investor with years of experience under his belt, has created a foolproof quick-start guide that will take you by the hand and help you to start your property journey and lead the successful life you've always dreamt of.