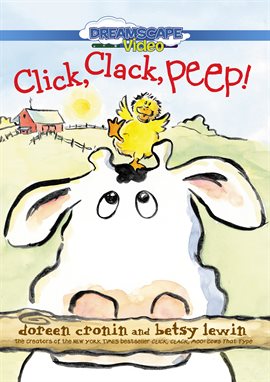 eVideo hoopla Instant
Click, Clack, Peep!
Year
2017
Language
ENGLISH
Duration
7m
CC
Publication Information
Dreamscape Media, LLC
Summary
Farmer Brown, oh-so-sleepy, has a new, adorable-and LOUD-duckling to deal with in this addition to the award-winning Click, Clack series from the New York Times bestselling team who brought you Click, Clack, Moo and Click, Clack, Boo! There's more trouble on the farm, but Duck has nothing to do with it, for once. This time the trouble is a four-ounce puff of fluff who just won't go to sleep, and whose play-with-me peeps are keeping the whole barnyard awake with him. How do you get a baby duck to hit the hay? Poor Farmer Brown will find out-and Duck might just find himself in trouble after all...