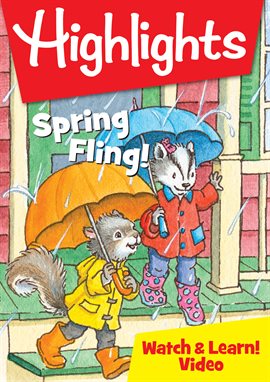 eVideo hoopla Instant
Highlights - Spring Fling!
Year
2020
Language
ENGLISH
Duration
25m
Rating
NR
CC
Publication Information
Dreamscape Media, LLC
Summary
Jump into spring! Flowers are blooming, cloudy skies are clearing, and it's time to get outside in the warmer weather. Spring is here! Let's watch and learn about springtime! Highlights has always been an essential part of childhood, inspiring memorable experiences for generations of families. Highlights' "Fun with a Purpose" philosophy has helped kids grow to become their best selves-curious, creative, caring, and confident. Now, your favorite Highlights content is on video-from storybook animations to live-action segments. Watch & Learn! Videos will entertain and engage young kids, while encouraging literacy, self-confidence, and joyful learning!
Subjects