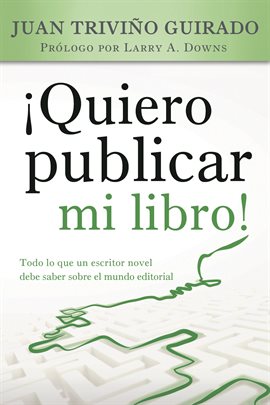 eBook hoopla
¡Quiero Publicar Mi Libro!
Publication Information
Tyndale House Publishers Inc.
Summary
Ya lo has conseguido: batallaste contra los elementos y contra tus limitaciones, y has conseguido terminar de escribir ese libro con el que llevabas soñando tanto tiempo. Lo miras con orgullo de padre y todo lo que te invade es la ilusión del logro conseguido. Derepente, una pregunta te cruza la mente: '¿Y ahora qué?' Como escritor, sabes que un libro no está completo hasta que otros ojos lo lean, hasta que otra gente reciba la historia, el propósito y el mensaje que primero te impactó a ti. Sabes que quieres publicar tu libro, pero el mundo editorial de hoy en día parece cada vez más complejo, un monstruo dispuesto a devorar a cualquiera que se acerque a sus fauces. '¿Y ahora qué?'Este libro que tienes en las manos te ayudará a terminar de cumplir tu sueño. You finally did it! You overcame the challenges and your own limitations and finished that book you have been dreaming about for so long. You look at it with a parent's pride, and all you feel is the excitement of the goal achieved. And, suddenly, a question crosses your mind: 'Now what?' As a writer, you know a book is not complete until other eyes read it, until other people get the story, the purpose, and the message that first impacted you. You know you want to publish your book, but today's publishing world seems incredibly complex, a monster ready to devour anyone who gets too close to its jaws. So, now what? This book will help you figure out a way to finish what you have started and fulfill your dream.