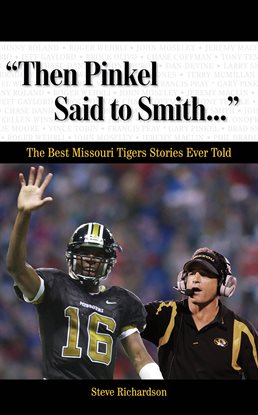 eBook hoopla
"Then Pinkel Said to Smith. . ."
Publication Information
Triumph Books
Summary
Written for every sports fan who follows the Missouri Tigers, this account goes behind the scenes to peek into the private world of the players, coaches, and decision makersall while eavesdropping on their personal conversations.From the locker room to the sidelines and inside the huddle, the book includes stories about Phil Bradley, Dan Devine, Don Faurot, Brad Smith, Roger Wehrli, and Kellen Winslow, among others, allowing readers to relive the highlights and the celebrations.