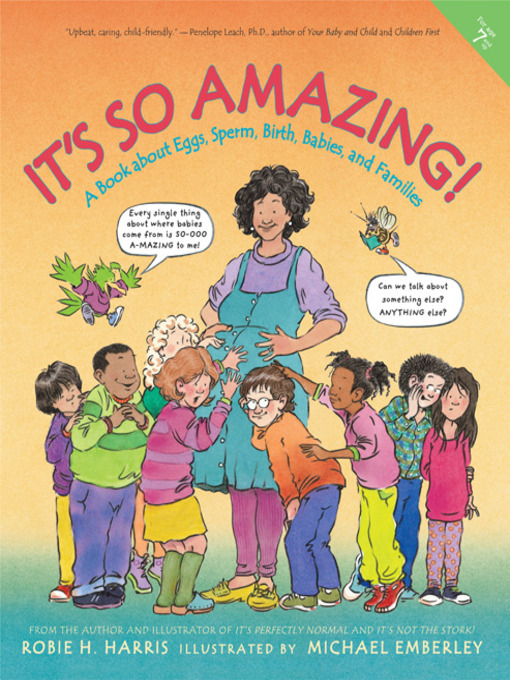 eBook Libby by OverDrive
It's So Amazing!
Publication Information
Candlewick Press
Summary
How does a baby begin? What makes a baby male or female? How is a baby born? Children have plenty of questions about reproduction and babies — and about sex and sexuality, too. IT'S SO AMAZING! provides the answers — with fun, accurate, comic-book-style artwork and a clear, lively text that reflects elementary-school children's interest in how things work, while giving them a healthy understanding of their bodies. Created by the author and illustrator of IT'S PERFECTLY NORMAL, this forthright and funny book covers similar territory but with an eye toward younger children's concerns.
Subjects